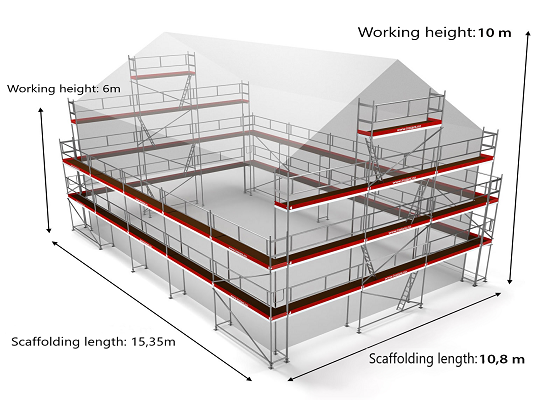 Scaffolding packages – industry solution
We have now added more scaffolding packages on instant.no for builders, agriculture and solar installers. These are customized industry-specific solutions. The scaffolding is approved and in accordance with current regulations. The new scaffolding packages can be found here: Scaffolding packages.
Professional builder packages:
For builders who need to install scaffolding around detached houses and need access. Typically new build or major maintenance projects.
Agricultural package:
For those who farm and have several larger buildings that need maintenance. Can be built either as a gable or long wall.
Solar panel installer:
For companies that install solar panels. Entrance with external/internal railings, as well as double height railings as roof protection.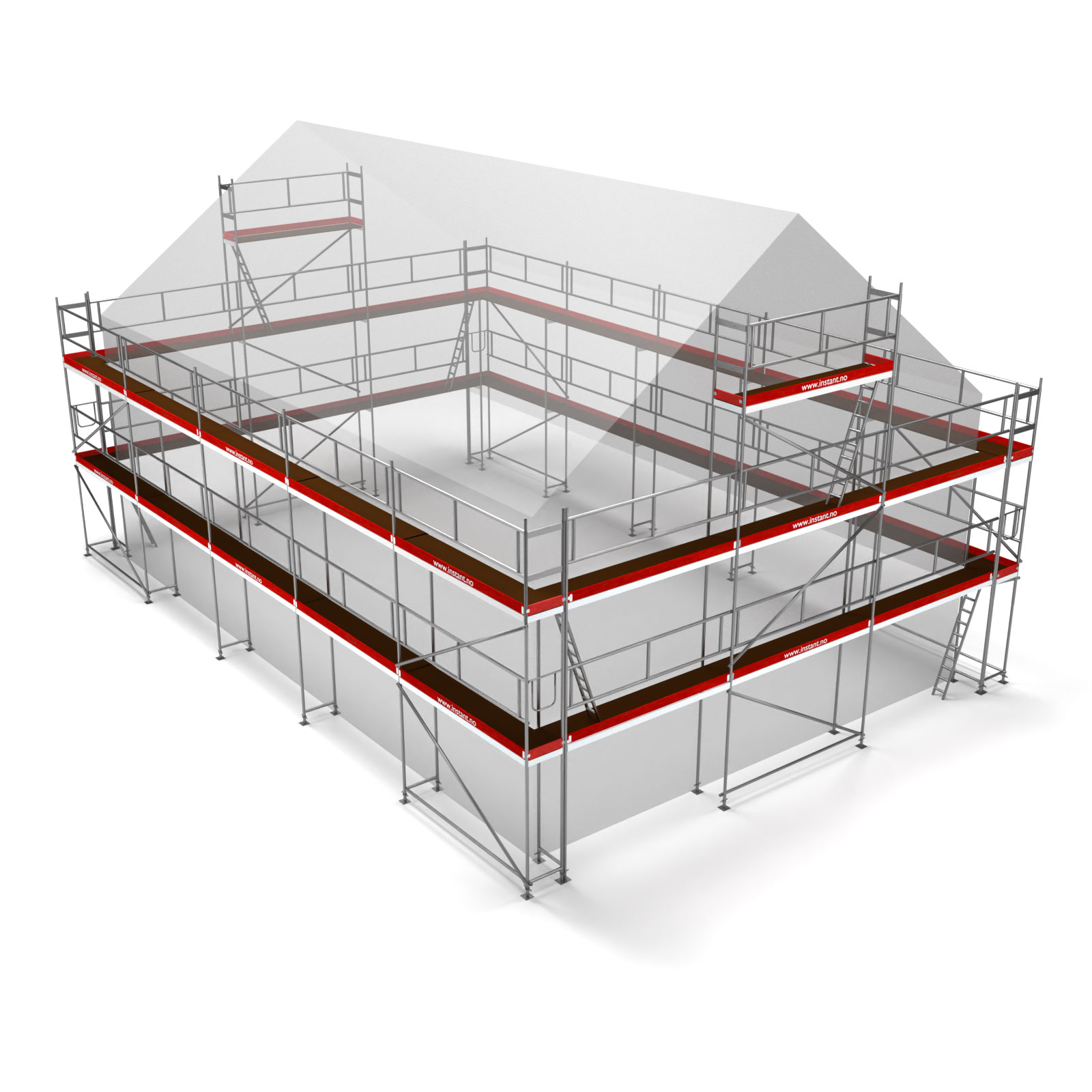 About Instant facade scaffolding:
With few and simple details, Instant Blitz-Fix is very easy and quick to assemble/disassemble, which in turn increases efficiency and reduces costs. The scaffolding system is designed with dimensions and specifications that allow the system to be used interchangeably with several other scaffolding brands. Scaffolding is type-approved with load class 3 (200kg/m2).
Instant Blitz-Fix facade scaffolding is manufactured under strict quality requirements for both raw materials and production. The scaffolding system is tested and certified by the leading certification body in the EU and can be recommended for the vast majority of facade jobs. Construction work, maintenance, rehabilitation, plumbing work, insulation work, carpentry, etc. The scaffolding is equally suitable for craftsmen as for homeowners.
Key facts about Instant Blitz-Fix facade scaffolding:
– Type approved with load class 3 (200 kg/m2).
– Maximum platform height: 24m (without calculation)
– Basic scaffolding span: 3,07m. Complete details also for scaffolding trusses: 0.50m, 0.73m, 1.09m, 1.57m, 2.07m and 2.57m
– Basic vertical frame: 2.00m x 0.73m. Equalization frames: 0.66m, 1.00m and 1.50m
– Double railings in aluminium or single railings in galvanized steel.
– Platform with aluminum square profiles and platform plate in 12mm non-slip waterproof veneer. Also available with aluminum platform plate.
– Access via platform with hatch and integrated inclined ladder or alternatively hatch and loose ladder.
– Full range of additional equipment such as external and internal brackets, mesh grids for extra protection during roof work, various types of couplings, truss girders, pedestrian passage frames, etc.